What is Parchment Craft?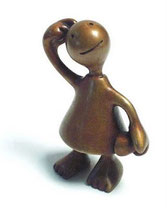 Parchment craft is a papercraft hobby. It involves the embossing, colouring and perforating of special parchment paper. It is possible to make the most beautiful paper lace with just few tools. You don t have to have to be a talented artist as patterns can be traced. Many people find it a totally absorbing and creative activity.
The History of Parchment Craft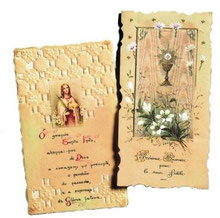 Historians believe that parchment craft originated as an art form in Europe during the 15th or 16th century. Parchment craft at that time occurred principally in Catholic communities, where crafts persons created lace-like items such as devotional pictures and communion cards. The craft developed over time, with new techniques and refinements being added. Until the 16th century, parchment craft was a European art form. However, missionaries and other settlers relocated to South America, taking parchment craft with them. As before, the craft appeared largely among the Catholic communities. Often, young girls receiving their First Communion received gifts of handmade parchment crafts.
Although the invention of the printing press led to a reduced interest in hand made cards and items, by the 18th century, people were regaining interest in detailed handwork. Parchment cards became larger in size and crafters began adding wavy borders and perforations. In the 19th century, influenced by French romanticism, parchment crafters began adding floral themes and cherubs and hand embossing. (Source: Wikipedia)
The Basic Techniques of Parchment Craft
Getting Started in Parchment Craft
Most importantly.....Get inspired!
See what is possible and get inspired in this beautiful craft straight away, by having a look at some of of the latest creations by various contributors on our page: Card Making Ideas.
Association of Parchment Crafters
The Association of Parchment Crafters maintains a database of parchment craft workshops, classes and sends out a bi monthly bulletin which includes information, patterns and technique guide. A love of parchment craft, and a wish to share that with others, from beginners to experts, is the only requirement for joining the Association of Parchment Crafters.

You Tube Tutorials
Learn more about the basic techniques in parchment craft with the Pergamano International instruction videos!

In part 1 Master Teacher Gerti Hofman from the Netherlands explains you how to trace a pattern with different products and tools. 
In part 2 Master Teacher Gerti Hofman from the Netherlands explains you how to emboss a pattern with different products and tools