Parchment Craft Tips and Tricks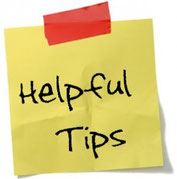 These are our favourite Parchment Craft Tips.  If you have any more tips that you want to share, click here & let us know what they are.  We will then post your tip to this page and credit you!
Storage for WaterBased Pens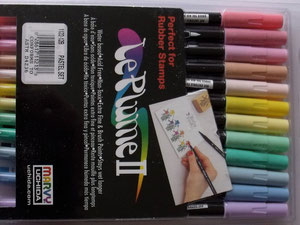 Here is a storage tip -  water-based pens such as Perga Colours and Marvy le Plume II and Marvy Twinklettes should all be stored flat (horizontally) not vertically.  Alcohol ink Pens/Markers can be stored vertically in a box or pot.

Comfortable, Non Slip Grip on Tools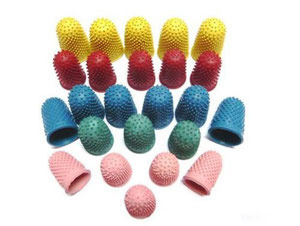 Here is a great tip I learned recently at a workshop. Comfort grips that are sold for tools sometimes slide around, or the toolcap doesn't fit unless you move the grip.  Here is the answer! Finger Cones, usually worn for counting money etc. can be worn on your fingers to give a more comfortable grip on tools. Have you tried them?
Cleaning a 'Coloured Pencil' Sharpener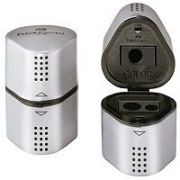 Sometimes bits of soft coloured pencils can build up on the blade of a pencil sharpener. If you occasionally sharpen a graphite pencil on the blade -  this will get rid of the waxy coloured pencil. Has anybody tried this?
How to make Brushstrokes Paint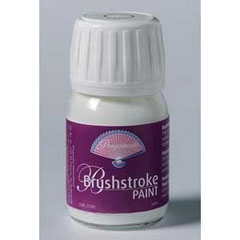 If you cannot buy any Brushstrokes Paint, then it is easy to make your own.  Use a bottle of White Tinta Ink and let the contents settle, then pour out the yellowish liquid into the cap. You will then be left with a thick paste like Brushstrokes Paint.  When you have finished pour the liquid back.  Or you can use old Tinta Ink!
Tumble Dryer Sheets for Embossing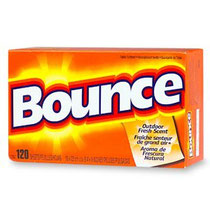 Tumble dryer sheets are amazing, they make embossing so much easier.  All you have to do is rub one over the back of the parchment before you emboss; it makes the tools glide over the parchment.  Don't throw it away because it lasts for ages and you can use it for perforating too!
Just put a tumble dryer sheet between the grid and the perforating mat, this makes the perforating tools glide through and they don't stick.  It can also be used to remove finger prints from parchment.
Sharpening Parchment Scissors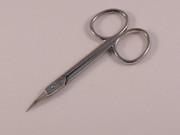 Parchment scissors, cutters or snips can be sharpened by using them to cut a scrap of cooking foil.
Protect the Parchment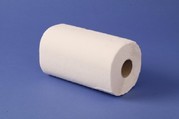 When embossing or perforating, instead of putting your free hand directly on the parchment use a folded pad of kitchen roll to rest your hand on and form a barrier to prevent marking the parchment with the natural oils in your hands.
Removing Oil Marks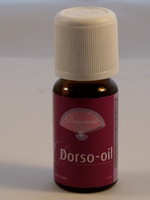 Oil marks from hands can sometimes be removed with Dorso oil on a cotton bud. Or try a soft eraser.
Avoid Smudging

If you are using polychromos pencils for colouring, a powder make-up brush is essential for brushing away the 'crumbs' from the pencils.  If you use your hands you risk smudging the coloured crumbs from the pencils into the parchment.
Lighten up!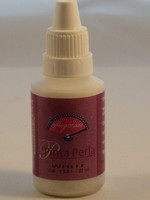 If you can't find Pinta Perla paint in the colour you want, you can mix the shade you want of Pintura Paint with white Pinta Perla to make a pearlescent paint.
Pasta Power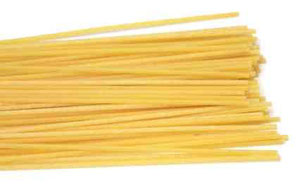 If you want to pick up tiny punched out parchment flowers or other small items for gluing on to a project use a piece of dried spaghetti and dampen the end to pick up bits and bobs.
Little Black Card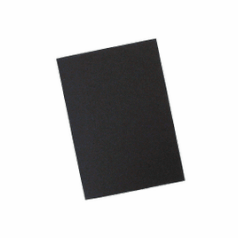 A strip of black card approximately 80 x 200mm is really useful to keep next to your work when tracing or colouring on parchment.  It is used to slide in between the parchment and the pattern to check your work and make sure nothing has been missed.  Even more useful if the black card is white on the other side - as sometimes white card is needed to do the same job.
Size Matters!
The water pot you use for painting should be a tallish container rather than an egg cup!  It should be about 200ml, because the depth of water allows the paint particles to sink to the bottom leaving the surface water clean.
Stick it ON your jumper

To make any sticky tape more low-tack. Stick it on your sleeve first, peel it off then use it.
Reposition finger lift tape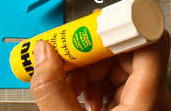 Double sided finger lift tape once stuck down is usually immovable.  To make the joint repositionable for a while, use a stick glue as well as the tape.