Credit & Debit Card Payments
We accept payments by Credit Card and Debit Card.  You can pay online  (You don't need a Paypal account).
Step by Step
1. To pay with Credit/Debit card choose the Paypal option on the checkout screen.    Below is a screenshot of the page. After you have selected PayPal (including credit, debit card) then click 'Next Step'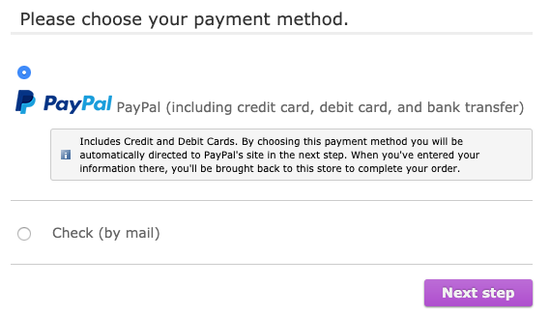 2. After you have entered your delivery address, you will be taken to the Paypal payment screen.  
3. Select the option as shown in the image below: "Pay with a debit or credit card"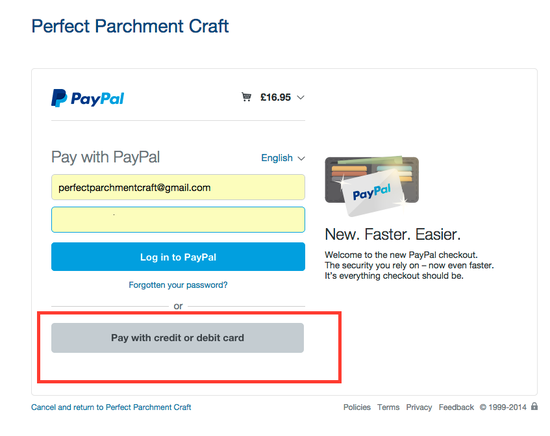 5. Select "Pay with credit or debit card"
6. Enter your billing information for PayPal, be careful to select the correct "Country" at the top.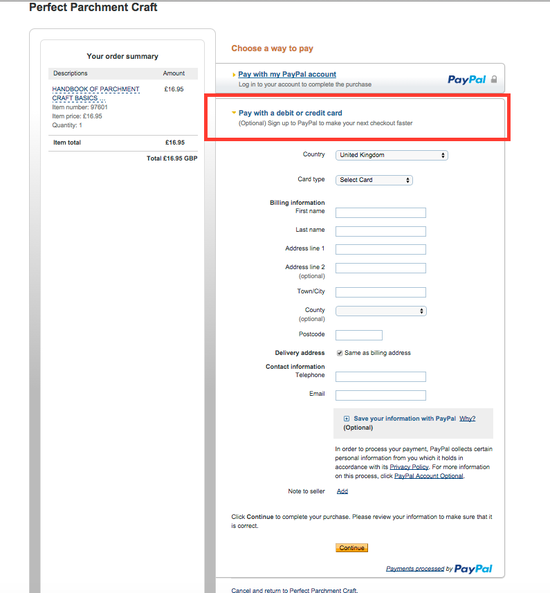 When you have completed your order you will be returned to Perfect Parchment Craft  and you will receive an email to confirm your purchase and another on despatch of the order.
Security
Your Payment is safe and secure, Paypal is PCI compliant (Payment Card Industry Data Security Standard PCI DSS).