Paypal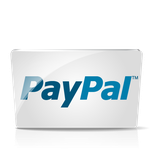 Signing up for a Paypal account can really help you save time when ordering.  If you order from us regularly, it may be worth signing up for a Paypal account so you don't have to enter your card details every time you order from us.
When you pay with Paypal, all you have to do is enter your email address and password at the checkout.  It's not as complicated as it sounds.
Useful Links
What if I don't have a Paypal Account?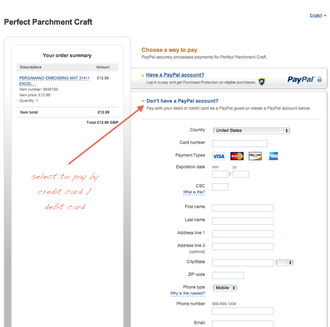 Follow the instructions on screen and your payment will be processed immediately.  You will then receive a confirmation email from Perfect Parchment Craft confirming your order.
If you have any problems with the checkout process, please contact Perfect Parchment Craft here or phone 
---------