Placing an order
We have tried to make the checkout process as simple as possible, but if you are new to online shopping we understand that it might seem a little daunting at first.  
- But don't worry, we have made this page to help you through the process!
In summary - all you need to do is add the products you want to your shopping basket, press the checkout button and then follow the checkout page instructions.
Paypal will allow you to pay via your credit card or debit card if you like (Yes... that's right, you dont need a Paypal account)
If you do have a Paypal account, shopping with us is just a matter of entering your Paypal username and password at the Paypal checkout.
If you prefer to pay by credit card on the phone, this is also possible.
Watch our video showing you how to shop - or follow the instructions below
Step 1: Choose your product(s) and add them to your shopping basket
 First of all, click on the menu on the left labelled: SHOP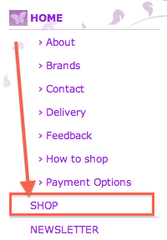 Select the brand, for example, Pergamano, or the type of item you want to browse, for example 'Adhesives'
You will find a range of products offered by that brand or type, click on either the picture in the centre - or on the menu selection, for the range of products you want.  They are alphabetically ordered for easy navigation.
Hover your mouse over a product's image to get a closer look of the product.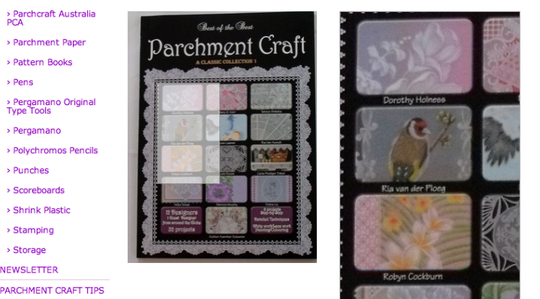 When you have found a product you wish to purchase, click the 'Add to Basket' button.  
A box will appear in the top right hand corner of the screen with the products you have added inside it.  This is your shopping basket.   


When you have finished adding items to your basket, look in the top right hand side of the web page  and click on 'Checkout'
You will then be taken to the final checkout screen.
...Almost done!
Step 2: Paying for your products
Please follow the instructions on the checkout page.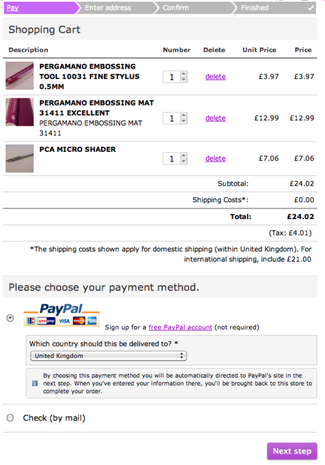 You can pay by Paypal, Credit card / Debit card, Cheque, Postal Order). See Payment Options.

If you pay by cheque, the items you have bought will be posted when the cheque has been cleared.  Cheques should be made payable to: 'Perfect Parchment Craft' and posted to: Perfect Parchment Craft, 85 Berry Down, Combe Martin, Ilfracombe, Devon EX34 0NU



This is the final Paypal payment page.  You can choose to pay using a Paypal account or with a card as a Paypal guest.  
Follow the instructions on screen and your payment will be processed immediately.  
YOU WILL BE RETURNED TO CONFIRM YOUR ORDER ON THIS WEBSITE
CHECK ALL THE DETAILS ARE CORRECT.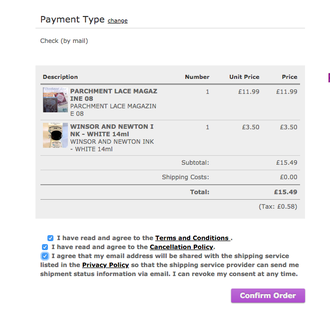 Make sure you tick all three boxes to confirm your understanding of the terms, cancellation policy and Privacy Policy.  You will then receive a confirmation email from Perfect Parchment Craft confirming your order.
If you have any problems with the checkout process, please contact Perfect Parchment Craft here or phone 01271 882847
Other Payment Options